Defense Against Weapons
Do It Yourself
Derek Smith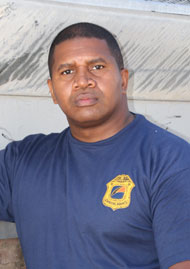 Derek Smith has served in the Army (criminal investigations division), Navy, and the Air Force (special agent with the special investigations unit). Because of his fighting skills and professionalism Derek was also chosen to protect the Secretary of Defense and two U.S. Presidents.

Derek had a forced introduced to fighting at a young age. Growing up in a very rough neighborhood of Chicago meant that Derek had to fight almost every day.

By the time he went into the military he was already a very skilled fighter. Add to that street experience the formal training of a U.S. special agent and the result is Derek Smith (one hell of a feared fighter).

Learn offensive and defensive skills from Derek Smith, a Former U.S. Special Agent that has done several Instructional DVDs with fightfast.com. Get the inside scoop on how to protect yourself and your loved ones. Learn from a true ex-Agent who knows the ins and outs of protecting anyone! Check out his 3 titles below to learn more about the skills necessary to protect yourself or just about anyone. Derek Smith, a great instructor with the right set of skills you can use for protection!
Products by Derek Smith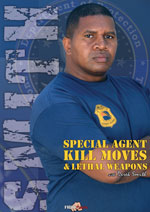 Kill Moves
$69.00
A shocking way to attack his heart, (it completely bypasses the protective layer of ribs and breastplate), without a weapon. The brutal bare-handed "voice box" shot that will instantly flood his airway and with thick, choking mucus. more..
2 DVD, 91 Minutes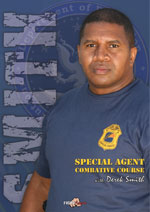 Special Agent Combat Course
$97.00
Exactly HOW to use the physical symptoms of fear and "adrenaline dump" as an automatic trigger to launching an attack (instead of freezing up like most guys). The seven target areas around the face and neck that make any strike wickedly effective.
1 DVD 1 Audio, 191 Minutes


Call us at 1-800-899-8153