Personal Combat DVD's:
Defense Against Weapons
Do It Yourself
Self Defense Weapons
Package Deals
Fitness
Native American Fighting Secrets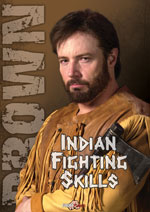 Instructor: Randall Brown
Code: IF $97.00
Learn both the traditional application of these Indian fighting skills (a real historical treasure) and the down and dirty ways to adapt those skills to today's violent streets.
Street Soldier Science Fitness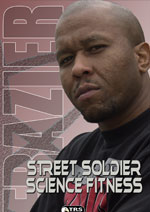 Instructor: Diallo Frazier
Code: DW $19.95
You'll be astonished at how simply and quickly "Gettin' Ripped" will get your muscles tightened-up while injecting your mind and body with the 5 secrets to throwing jabs, simple footwork tricks and powerful kicks.
Brutal Head Bustin'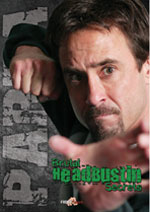 Instructor: Mark Parra
Code: HB $97.00
Surefire ways to rapid-strikes, nasty little "arm whips", effective ways to snap his collar bone and much more quick and simple tricks that will leave you walking away unscathed and your opponent on the floor confused and in pain.
First Page Previous Page > >>>
Call us at 1-800-899-8153