Defense Against Weapons
Do It Yourself
Felix Valencia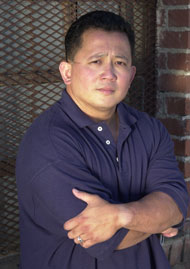 Felix Valencia is a small man (barely 5'5") who doesn't have six-pack abs, or shirtsleeve-splitting biceps, or hands that can squeeze coal into diamonds yet he understands bare-handed fighting, and knife and stick fighting better than just about anyone else on the planet.

Felix has credentials that make world-class martial artists drool. He trained for 5 solid years with the great Dan Iansanto who was trained by the great Bruce Lee himself. He also became world-famous in his twenties as "Edgar's Brawler". That's Edgar G. Sulite, the grandmaster of Filipino fighting arts.

Cops and federal agents are begging for just a week of Felix's time - including SWAT teams from all over the nation, the CIA and FBI... and even the House of Champions martial arts school. The best of the best.
Products by Felix Valencia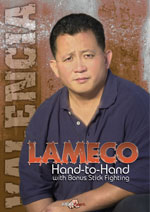 Lameco Hand to Hand Fighting
$69.00
You've never seen moves like this before! New joint locks no one's used in this country yet, develop lightning-fast footwork, turn any handy weapon into a stick-fighting tool.
2 DVD, 110 Minutes


Call us at 1-800-899-8153