Defense Against Weapons
Do It Yourself
Jim Wagner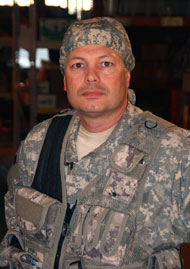 Jim Wagner is one of the world's most respected counter-terrorist expert with a truly amazing record. He's been on the cover of Black Belt magazine twice, and that's the least impressive thing in his background. As counter-terrorist expert, he's been on 146 missions.

Jim Wagner has taught and trained the world's most dangerous fighters including: the U.S. Marines, U.S. Army units, U.S. Air Force Security Forces, German GSG9 Elite Special Forces, Israeli Defense Forces, the Argentine Special Forces, Brazilian GEPA Elite Forces, U.S. Attorney's Anti-Terrorism Task Force, Mexican SWAT, Spanish Special Forces, the London Metropolitan police, Royal Canadian Mounted Police Anti-Terrorist Units, the U.S. Navy, Finland's National Police Academy, the DEA, U.S. Border Patrol, and more.

Jim Wagner spills his most treasured "war-craft" secrets to civilians on this set of three collections. With an Iron-Clad Money Back Guarantee from fightfast.com you have nothing to lose. Learn Jim Wagner's secrets through this DVD package from fightfast.com.
Products by Jim Wagner
Call us at 1-800-899-8153