Defense Against Weapons
Do It Yourself
Jim West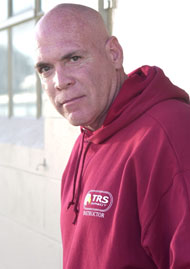 Jim West was a trainer for the Army's Elite Delta Force Unit, and has been hired by the justice department and hostage rescue teams. He has been honored with multiple medals in Iraq during desert storm, has held top secret clearance, and been invited into the US marine war room to help plan offensive strikes. In addition to his well respected military career he is also a veteran of over 600 street fights. He's been stabbed multiple times, and has even stitched up his own wounds after a knife fight and gone back in for more all in the same night.
Products by Jim West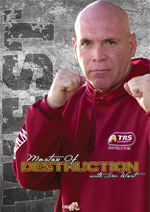 Master of Destruction
$97.00
Prepare to learn 23 of the most devestating, fight-ending moves from a Special Forces veteran of 20 years. Learn how to end a fight in seconds without breaking a sweat and much more!
2 DVD, 224 Minutes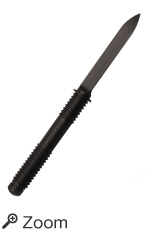 TRS Spike
$49.00
Seven inches of fiberglass reinforced nylon, comes with an elastic sheath for easy concealment, extra paracord and an instructional DVD starring former Black Ops Soldier Jim West.
1 TRS Spike, 1 Sheath, 1 Paracord Strip


Call us at 1-800-899-8153