Defense Against Weapons
Do It Yourself
Mark Hatmaker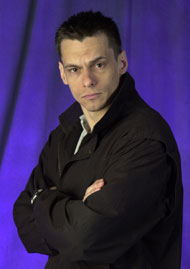 This Hatmaker dude has been a professional martial artist for twenty years, and has spent every second of that time challenging everything that other fighters called impossible.

He spent NINE YEARS studying the BEST groundfighters in the world... and picking apart their favorite holds until he discovered the secret of escape for every hold.

He's just 5'8" and maybe 150 pounds soaking wet... and yet he CANNOT be held down by even the most painful and complex hold, no matter how much bigger and stronger his opponent is.
Products by Mark Hatmaker
Call us at 1-800-899-8153