Personal Combat DVD's:
Defense Against Weapons
Do It Yourself
Self Defense Weapons
Package Deals
Mike Serr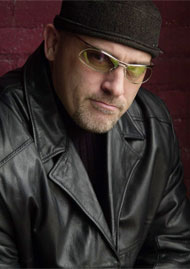 Mike Serr has 30 years of martial arts experience. Black belts up the yin-yang, official team member of the super-elite Gracie Ju Jitsu clan, and world champion in multiple arts (with over 300 martial art matches won).

Mike Serr's the most notorious "cooler" on the planet. A cooler is a bouncer hired to clean up a joint that's been "contaminated" with gangs or criminals. (Remember the movie "Roadhouse"? That's Mike Serr's job.)

Mike Serr has been in more than 500 bar fights, against the likes of major Mexican drug cartel elite "street cops" who kill for fun. He has earned his place as probably the most feared and respected fighter on the planet right now.

Mike Serr has also worked as a high level security guard for top executives for the big natural gas corporation in Mexico (where business men are routinely kidnapped by sophisticated crime organization)
Products by Mike Serr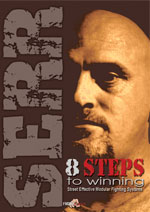 Mike's 8 Steps To Winning
$97.00
How to build a simple "modular" system of 8 decisive "fight enders" that will guarantee a clear mind and "never fail" fight strategy. A devastating "Ridge Hand" strike. How to make this the fastest strike possible and where to deliver this.
2 DVD, 115 Minutes


Call us at 1-800-899-8153