Defense Against Weapons
Do It Yourself
Nir Maman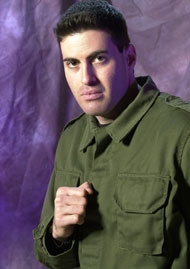 Nir Maman is a former Israeli special forces commando and top hand-to-hand combat instructor.

For three bloody years his long-range reconnaissance unit (the feared "Sayeret Golani" ) roamed deep into enemy territory, fighting, capturing and "eliminating" terrorists and insurgents.

Usually, there were only 4 men in his unit. Alone, without back-up, miles from safety, and with less than one-fourth the training our own Spec Op soldiers receive, these men faced constant, unrelenting and vicious counter-guerilla combat.

Nir Maman reveals the techniques used by him and other Israeli Special Forces soldiers in a three disc package. For more details see below.
Products by Nir Maman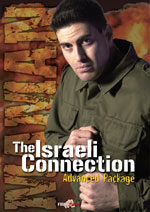 The Israeli Connection
$129.00
How to use the combat-veteran soldier's "Vital Target" map of vulnerable spots on the human body to instantly take out anyone (of any size or skill level) who attacks you! How to raise your fighting skills from zero to world-class (overnight).
3 DVD 1 Audio, 251 Minutes


Call us at 1-800-899-8153