Defense Against Weapons
Do It Yourself
Tony Walker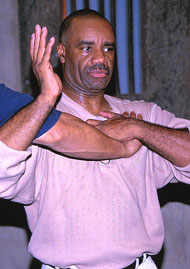 Tony Walker has the toughest job of any cop in the country. He's an "in-population" guard at one of the most violent detention facilities in the nation.

He is exposed to more violence every hour of the day than a Spec Op soldier on the front lines sees in a week (seriously)... and yet Tony doesn't have the option to kill his attackers. Tony's job is to control vicious, irrational violence in just a few seconds... without leaving a scratch on his attacker.

And what Tony Walker knows about taking out bad guys using pain compliance (but without leaving an identifying mark) is perfect for civilians like you and me.

You also face the threat of violence every day... but, unlike a soldier who can use deadly skills in defense, you could go to prison for life if, in your defense, you kill or maim an attacker. Tony teaches how to defend yourself and loved ones... without killing.
Products by Tony Walker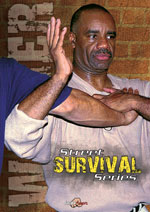 Street Survival Skills
$69.00
Tony's system is unique, but it takes its basic moves from three of the best fighting sources in the world. What he teaches you are the easiest-yet-most-effective moves. James Painter and his crew are back with vicious, easy to learn ground game tactics.
1 DVD, 62 Minutes


Call us at 1-800-899-8153