Personal Combat DVD's:
Defense Against Weapons
Do It Yourself
Self Defense Weapons
Package Deals
Defense Against Knives
Ultimate Lameco Knife Fighting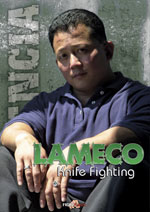 Instructor: Felix Valencia
Code: UK $69.00
In this package you learn the proper grip and stance to win a knife fight and how to exploit common "improper" stances you may face on the street. You'll also discover the brutal 12 angles of attack to take out an opponent quickly.
Vicious Protection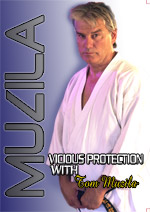 Instructor: Tom Muzila
Code: VI $177.00
Tom Muzila's Vicious Protection DVD Series. Contains three DVD's with over 3 hours of instructional footage that covers knife, gun and multiple attacker situations.
Call us at 1-800-899-8153