Defense Against Weapons
Do It Yourself
Ben Cooley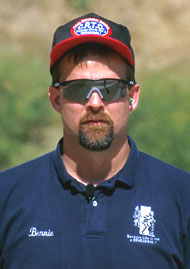 Bennie Cooley knows what he's talking about. He's trained with hostage rescue teams for a living. He's spent over 21 years in SWAT Operations... is a 5 time USPSA National 3-Gun Champion... a 3 Time 3-Gun World Champion at the Soldier of Fortune competition as well as numerous other titles that are too lengthy to list here.

When Bennie is not working with Elite SWAT Teams, he is traveling around the country as one of the top competitive 3-Gun shooters in America.
Products by Ben Cooley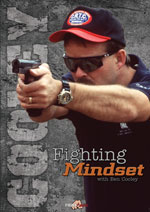 Fighting Mindset
$69.00
With Fighting Mindset series Bennie has completed a life-long dream of his: To take everything he knows about combat shooting and teaches it to the average, hard-working American guy who carries a gun for the protection of his home and family.
2 DVD, 265 Minutes


Call us at 1-800-899-8153