Defense Against Weapons
Do It Yourself
Wilderness Survival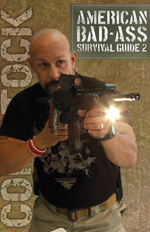 American Bad-Ass Survival Guide 2
Instructor: Dale Comstock
SKU: ABA2 $97.00
This package is over SIX HOURS of intense and super practical how-to survival skills that can absolutely save your life. Skills like how to prepare a Day Bag, Bug Out Bag and Rucksack, Tactical Driving, and how to conduct a Fighting Withdrawl from your home.
4 DVD, 316 minutes




More Information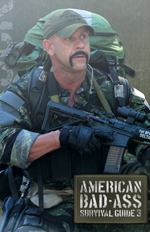 American Bad-Ass Survival Guide 3
Instructor: Dale Comstock
SKU: ABSA3 $129.00
Military grade survival tactics PROVEN to work when the chips are down. You'll receive the rope knots and climbing bonus. Valuable skills, you'll probably start using right away. You will also receive the bonus: Building An Underground Hide Site illustrated guide. This is a blueprint for your permanent hide side. The final bonus being Lethal Termination Tactics.
4 DVD 1 E-Book, 174 Minutes




More Information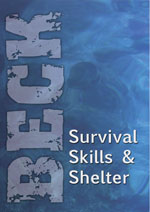 Survival Skills and Shelter
Instructor: Bruce Beck
SKU: SHLTR $69.00
The skills Bruce can teach you are a very cool combination of ancient wisdom and modern variations. You can learn everything he has to offer you just by watching his DVD! No practice or training necessary.
4 DVD, 158 Minutes




More Information
First Page Previous Page > >>>
Call us at 1-800-899-8153