Defense Against Weapons
Do It Yourself
Training Tools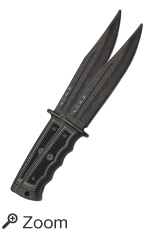 Ruthless Street Fighting Tactics
Instructor: Tom Cruse
SKU: RUSFT $97.00
You will learn the field tested hand to hand moves proven to work. Plus you will learn some little-known secrets to defend yourself from a knife. Over 4 hours of intensive training.
3 DVD, 2 Training Knives, 237 Minutes




More Information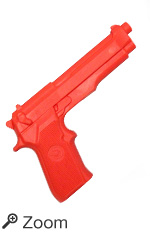 Advanced Fighting Chance
Instructor: Bob Taylor
SKU: ADFCH $97
Nearly 5 solid hours of advanced combat techniques for instantly disarming and disabling (bare-handed) any assailant coming at you with a gun, club or knife.
1 Training Gun, 3 DVD - 236 minutes




More Information
First Page Previous Page > >>>
Call us at 1-800-899-8153