Defense Against Weapons
Do It Yourself
Fitness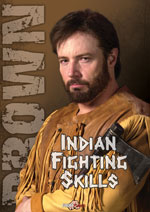 Native American Fighting Secrets
Instructor: Randall Brown
SKU: INDFT $97.00
Learn both the traditional application of these Indian fighting skills (a real historical treasure) and the down and dirty ways to adapt those skills to today's violent streets.
3 DVD, 223 Minutes




More Information
Black Sea Grip Training System
Instructor: Dr. Russell Horine
SKU: GRIP1 $140
Training system with free grip training aid to improve grip strength and vitality.
1 Sure-Grip Training Aid, 1 Digital Video - 28 minutes




More Information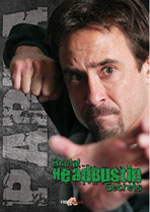 Brutal Head Bustin Secrets
Instructor: Mark Parra
SKU: HBSTN $97.00
Surefire ways to rapid-strikes, nasty little "arm whips", effective ways to snap his collar bone and much more quick and simple tricks that will leave you walking away unscathed and your opponent on the floor confused and in pain.
2 DVD, 97 Minutes




More Information
First Page Previous Page > >>>
Call us at 1-800-899-8153