Defense Against Weapons
Do It Yourself
Spy Gadgets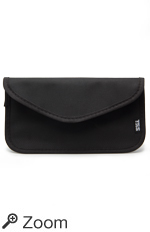 TRS Faraday Black Out Wallet
SKU: FARAD $97
Spy-craft kit showing secret agent techniques to working from the shadows. Instruction includes Lie Detection, Surveillance and counter surveillance, how to become invisible from the grid, self defense instruction. The info-package is paired with the "Black-Out Bag" - a wallet sized bag designed to block signals. At 4 inches by 8 inches it's large enough to fit your smartphone, an electronic key fob, and your credit cards. The soft inner fabric is infused with copper and nickel to literally block all electromagnetic tracking signals and credit card readers dead in their tracks - protecting your cards and phone.
1 Black Out Wallet, "Becoming A Human Lie Detector" e-Book, "Spy Surveillance Secrets" e-Book, "How To Disappear" e-Book, Self Defense digital video




More Information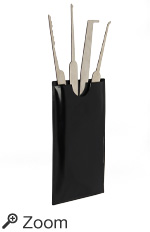 Survival Lock Picking
Instructor: Dale Comstock
SKU: LPICK $97.00
This incredible Survival Lock Picking kit -lock picks included, shows you how to pick open nearly any lock - including padlocks. Plus two bonuses, the "American Badass Survival Guide" and a Tracking DVD.
2 DVD, 1 Lock Pick Set, 175 Minutes




More Information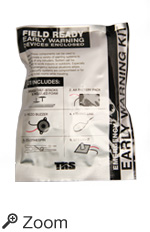 Spycraft Early Warning Booby Trap Kit
Instructor: Dale Comstock
SKU: EWDKT $69.00
The electronic Early Warning Kit is packed with 9 simple components to rig up your very own tripwire early warning system. Comes with a How-To DVD featuring Former Special Forces Operator Dale Comstock as your intstructor, who outlines step by step how to assemble your very own Early Warning Device.
1 Early Warning Kit, 1 How-To DVD, 21 Minutes




More Information
First Page Previous Page > >>>
Call us at 1-800-899-8153