Defense Against Weapons
Do It Yourself
Bruce Drago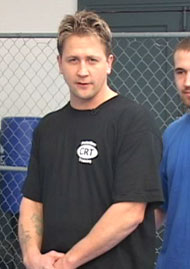 Bruce Drago holds multiple black belts. He has been inducted into the International Black Belt Hall of Fame, and has won the Master Instructor of the Year Award.

Bruce has worked as a body guard for well-known celebrities, politicians, and fortune 500 business men. Aside from his work as a body guard he has also worked as a bounty hunter, and is a martial arts instructor.

Bruce has the kind of real world fighting experience you need in a self-defense instructor. He has been in hundreds of street fights and never lost.
Call us at 1-800-899-8153