Defense Against Weapons
Do It Yourself
Paul Vunak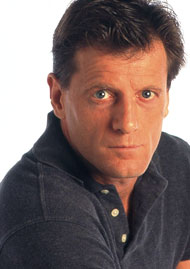 Paul Vunak earned a black belt in Tae Kwon Do and Kempo by age 17. It wasn't long before he began studying Jeet Kune Do under the guidance of Bruce Lee's top student Dan Inosanto.

Paul Vunak's reputation and fighting expertise got him recruited by the U.S. government to teach his incredible hand-to-hand and knife fighting skills to the FBI, CIA, DEA, NSA, Army Rangers, and dozens of SWAT teams. You have the unique opportunity to learn these same skills by purchasing one of his amazing DVDs.

The U.S. Navy SEALs brought Paul Vunak in to teach them his unique system after an exhaustive worldwide search for the best hand-to-hand combat system in existence.

Paul Vunak has been featured in every major martial arts magazine, and he's been on the cover of Inside Kung Fu and the cover of Black Belt Magazine at least 3 times.
Products by Paul Vunak
Call us at 1-800-899-8153