Defense Against Weapons
Do It Yourself
Shahram Moosavi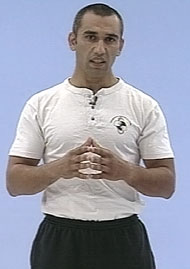 Shahram Moosavi is an ex-Iranian secret service agent and elite front-line soldier who was trained in what is called in the Middle East as "Blood Tomorrow" training. That means every move he learned had to be mastered in the same day... because the next morning meant live combat, where he would die if he failed in his lessons.

Moosavi thinks Americans are "soft", and he's right. Can you imagine going to a store-front karate dojo in your town, learning a few "moves", and using them the next day to save your life against a veteran fighter? Not a chance in hell. Hell is where Moosavi honed his skills -- the quickly-learned skills of hand-to-hand combat where only one man walks away alive.
Products by Shahram Moosavi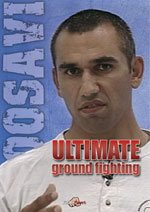 Ultimate Ground Fighting
$69.00
What you are about to own is the BEST groundfighting system in existence... all laid out for you in a super-logical manner, so it's easy to learn (no matter what your current fighting experience is), impossible to forget... and utterly devastating to use.
2 DVD, 164 Minutes


Call us at 1-800-899-8153