Defense Against Weapons
Do It Yourself
Tom Carter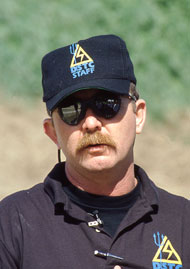 Thomas Carter spent 20 years in the Army, including six years with the original Delta special forces (the unit that had so many Hollywood movies made about them).

He was an assault team leader with the most extensive training in anti-terrorism available - only the most elite soldiers ever get this deep into hostage rescue and counter-surveillance.

As a "civilian", he has been hired at outrageous expense to provide security for senators, foreign ambassadors (and their families), and big corporation executives living in dangerous countries.

Tom's clients (the ones I can tell you about) include President Aristide of Haiti, U.S. Senator Lugar (while in El Salvador), the Solomon Bros. investment company (largest in the world), President Duarte of Central America, and the New York Stock Exchange. There are even more famous clients who have trusted their lives to Tom... but the details are still classified.
Call us at 1-800-899-8153