Defense Against Weapons
Do It Yourself
Defense Against Weapons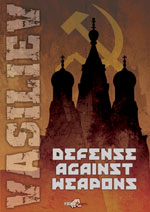 Defense Against Weapons
Instructor: Vladimir Vasiliev
SKU: DFSWP $49.00
Discover how to teach your body to dynamically and instinctually avoid or trap any edged or blunt weapon. This fluid system doesn't rely on choreographed step by step moves. The techniques teach you the fundamentals to react and control attackers in whatever situation you find yourself in. This package contains defense against knives, guns, and blunt weapons.
1 DVD, 91 Minutes




More Information
First Page Previous Page > >>>
Call us at 1-800-899-8153