Defense Against Weapons
Do It Yourself
Pepper Spray Keychain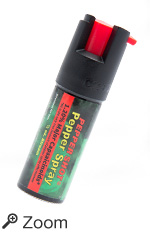 Pepper Spray Keychain
SKU: PEPKC $6.95
1/2 ounce (15 grams) Pepper Shot pepper spray with Quick Key Release key chain and locking actuator. Effective up to 8 feet. Contains 5 one second bursts. Pepper Shot is a 10% pepper spray rated at 2 million scoville heat units.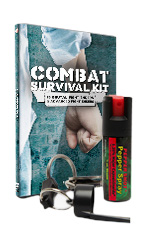 Combat Survival Kit + Pepper Spray Keychain
Instructor: Various Talents
SKU: COMSV $150.00
15 ultra-vicious show stoppers designed to end any confrontation in 4-7 seconds. Simple moves that you can get by watching just once and yet have for the rest of your days.
2 DVD, 1 Pepper Spray Keychain, 1 Audio Bonus, 98 minutes




More Information
First Page Previous Page > >>>
Call us at 1-800-899-8153